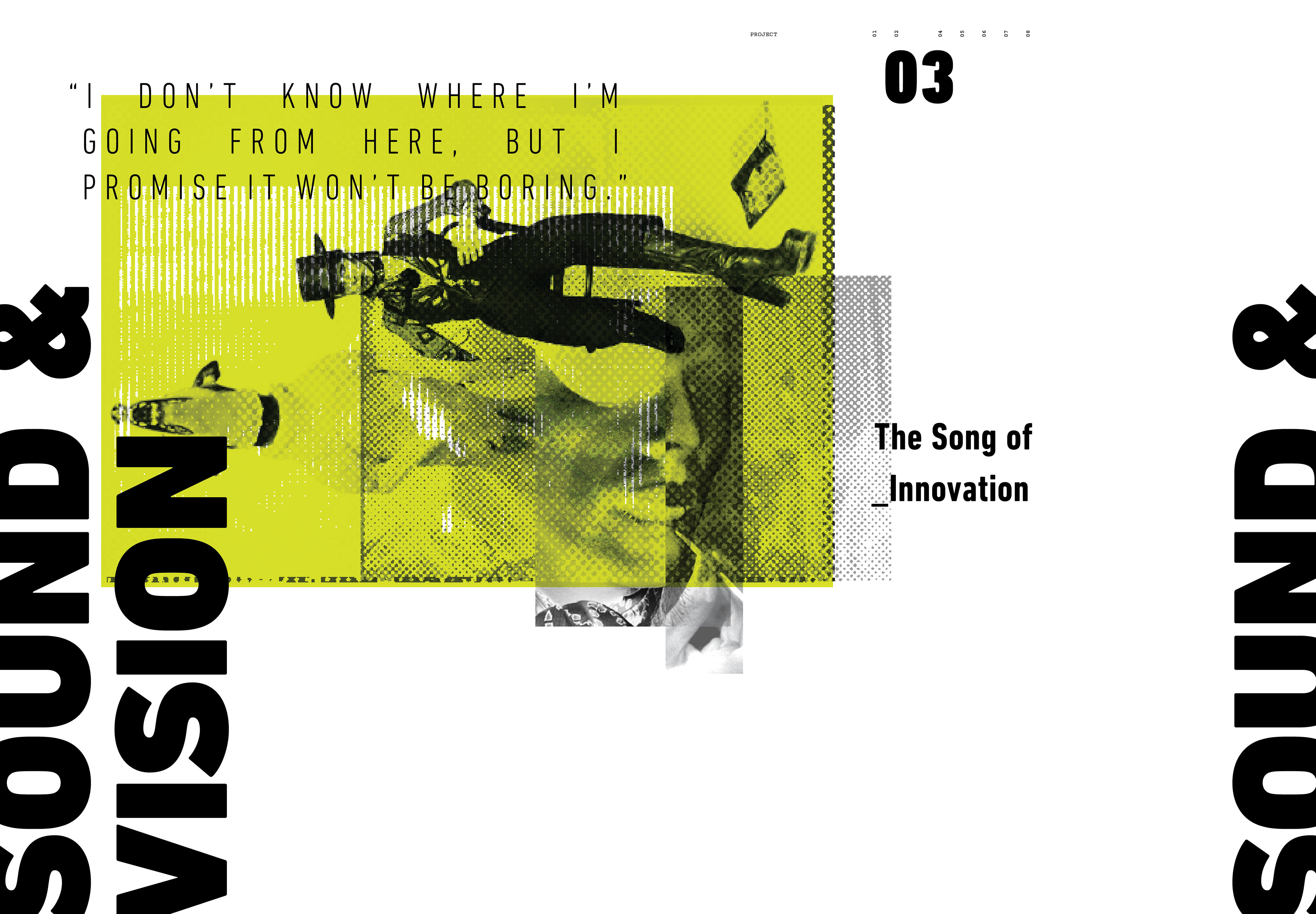 OFFSET is a compelling three-day creative conference that is both inspirational and educational. Twenty design luminaries deliver keynotes, expert career guidance, and hands-on workshops in an array of design fields including graphic design, photography, animation, illustration, fashion, film, industrial design, and fine art. These influencers drive huge global campaigns and turn out 
awe-inspiring projects. A hot ticket, more than 2,500 professional and student attendees network at this prominent hub for innovative design thinkers. The project objective was to create a fresh event theme and brand identity to drive the 2017 conference.
My theme strategy was to find a source of inspiration that embodied all fields of creativity. I chose the late David Bowie as my muse. His song title, Sound & Vision became the theme as it connected to the full spectrum of design covered at the conference. A master of innovation, reinvention and transformation, Bowie's vibrant, bold aesthetic was the compass for my designs. The 22-45 year old target audience includes 35% students, and 65% design professionals. To appeal to both groups, I constructed bright, loud graphics, while maintaining 
a clean, sophisticated layout. OFFSET speakers are key disruptors and conference materials needed to mirror that attitude. The logo design was inspired by the Tokyo pop jumpsuit that was created by Kansai Yamamoto for Bowie. The Moshun typeface used for the conference identity pays tribute to the geometric 
patterns of the jumpsuit. Neutraface Slab was used to create typographic contrast. I experimented with an intense, lively, color palette to magnify 
the conference aesthetic.