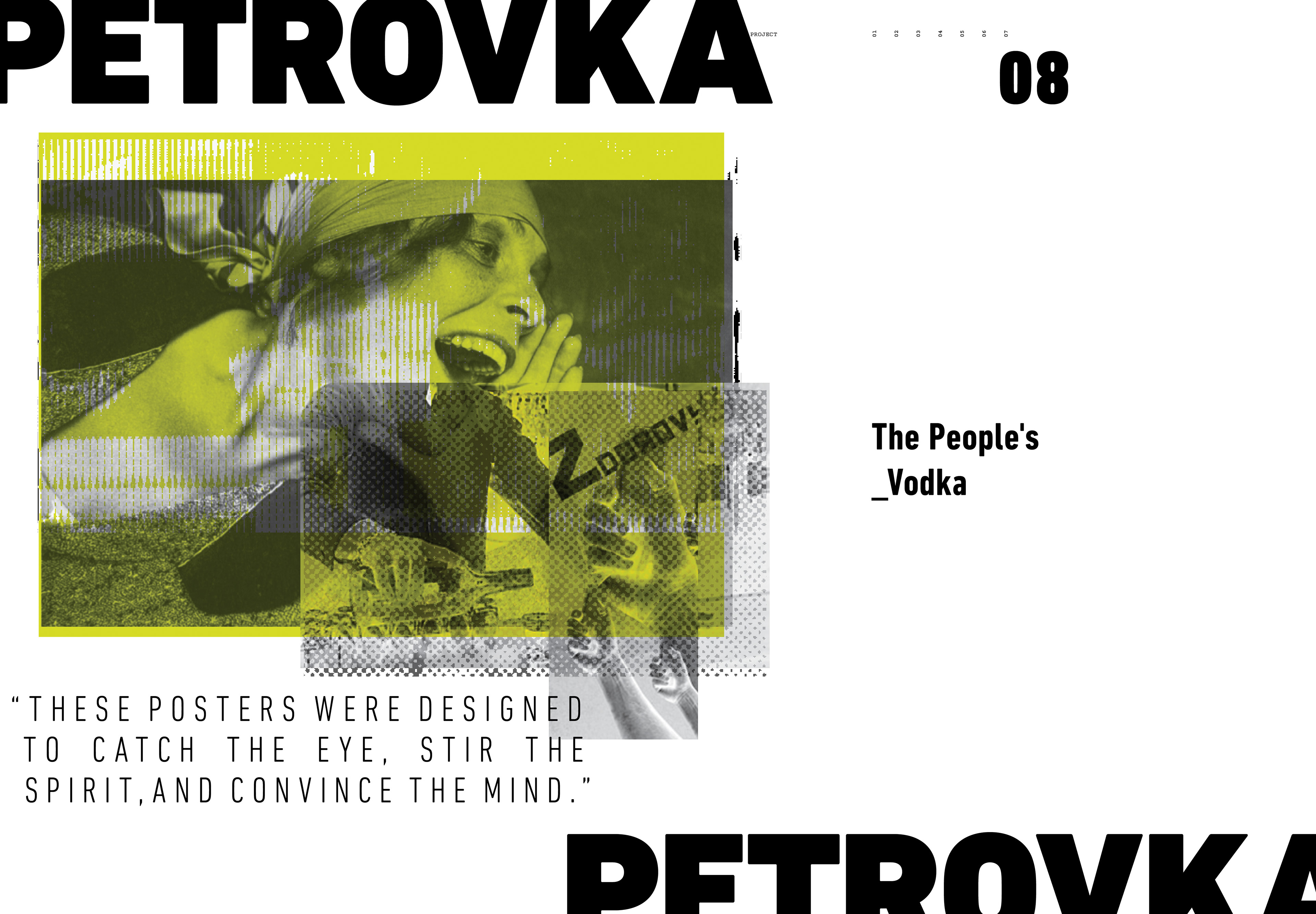 Petrovka 38 is a vodka that pays homage to Russian tradition and history. The vodka is made using the time-honored process of charcoal filtration, which was developed in Moscow. The brand wanted to integrate bold colors, imagery, and hints of Russian Constructivist artwork. Set on one of Moscow's bustling streets, Petrovka 38 was once an extravagant palace that became a prison in 1816 to house some of Russia's most notorious criminals. Juxtaposing the opulence of Prince Shcherbatov's palace and the grittiness of the inmates fueled the brand look and feel, which caters to a predominantly male audience, ages 24-35. This juxtaposition reinforces the brand message of high quality vodka for the people. The affordable price point, bold character and clean, crisp taste of Petrovka 38, delivers legendary smoothness.
To convey the essence of this brand, I designed a logo inspired by the geometric shapes found on Russian propaganda posters. Influenced by the artworks of El Lissitzky and Aleksandr Rodchenko, I took cues from their color palettes and typographic choices. The heavy, condensed Druk typeface, a study in extremes, caters to the aesthetic of the brand. Red October and Stenberg were sporadically used throughout the design as decorative elements. To pay homage to the machine, I added hard, industrial elements to the packaging. An accordion fold recipe book, which houses cocktail recipes along with mug shots of Petrovka's inmates, ties the brand message together. The strong industrial aesthetic includes a bolt 
and washer in place of the traditional twist cap and puts a whole new spin on screwdrivers.